Department's Facilities
Department of physiology is equipped and trained to conduct academic sessions and faculty development with a variety of modes for different activities, namely:
The department is fully equipped with teaching aids and laboratory facilities and follows an efficient teaching methodology

Teaching Methodology includes formal lectures, small group sessions, problem-based learning, team based learning and practical classes.

The spacious laboratory has spectrophotometer, colorimeters, photometer analytical, electrophoresis, pH meters, centrifuge machine, electronic balances, microscopes, incubators, water bath, distillation unit, automated pipettes, dispensers, Hot air oven, and incubators.

The laboratory has required equipment, chemicals and glassware with huge capacity for performance.

Demonstration room is well compatible with all the basic requirements for small group discussions, demonstrations and group presentations.
Positional Organogram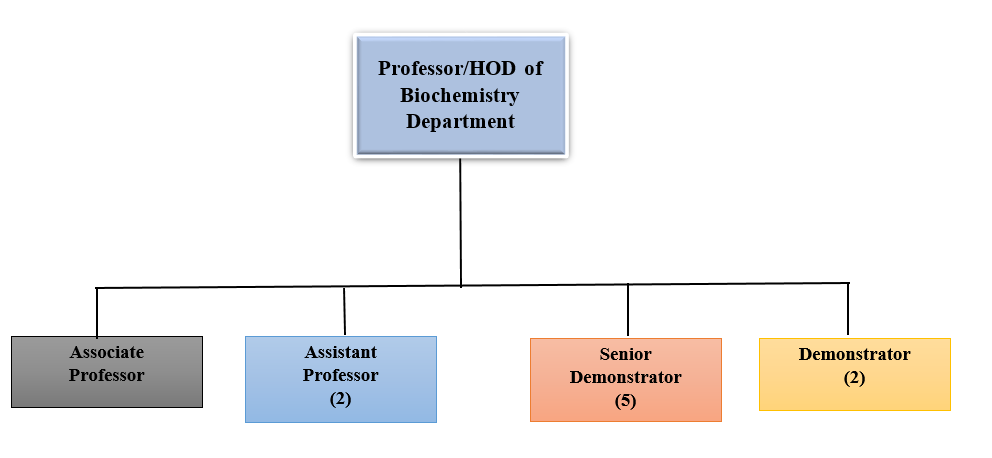 Functional Organogram