Department's Facilities
Department of physiology is equipped and trained to conduct academic sessions and faculty development with a variety of modes for different activities, namely:
Lectures / Large group discussions.

Small group discussions / Problem based learning / Team based learning / Flipped classroom techniques / Case Based Learning.

Hands-on practical approach in the laboratory / Case Based Learning.

Computer assisted practical / patient examination by the Data Acquisition System.

Research oriented / Evidence based clinical approach.

Skill laboratory based training of clinical methods on models / patients.

Faculty training workshops as part of Continuing Medical Education.
Positional Organogram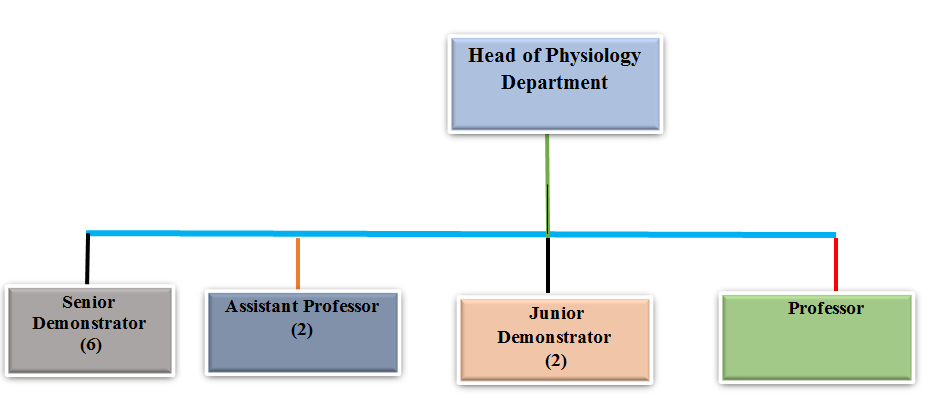 Functional Organogram